New York City Comptroller Vows To Hike Taxes On The Rich If Elected Mayor


New York City Comptroller Vows To Hike Taxes On The Rich If Elected Mayor

Tyler Durden

Tue, 09/08/2020 – 17:20
It's as if New York City is trying to become a hellscape right out of the 1970s and in the process kick out all of its wealthiest residents.
Following such reports as "Escape From New York: Wealthy Residents Flee In Droves", "Slammed NYC Movers Turning Away Business As Residents Flee City", and of course "Murders Spike In NYC As Residents Flee For Suburbs", it is clear that New York has not gotten the all too loud and clear message that after New Jersey, it has emerged as the second most hated state in the US…
… and worse, NYC is doing everything in its power to alienate any remaining wealth taxpayers, accelerating the city's de-evolution.
In a move that can only be described as "surprising" if one wishes to avoid getting banned by some google censorship algo, New York City Comptroller Scott Stringer announced his candidacy for mayor Tuesday, and speaking directly to the city's roving bands of "peacefully protesting" socialists, communists and marxists, vowed to reduce a projected $4.2 billion budget deficit next year by pushing the state to tax the rich.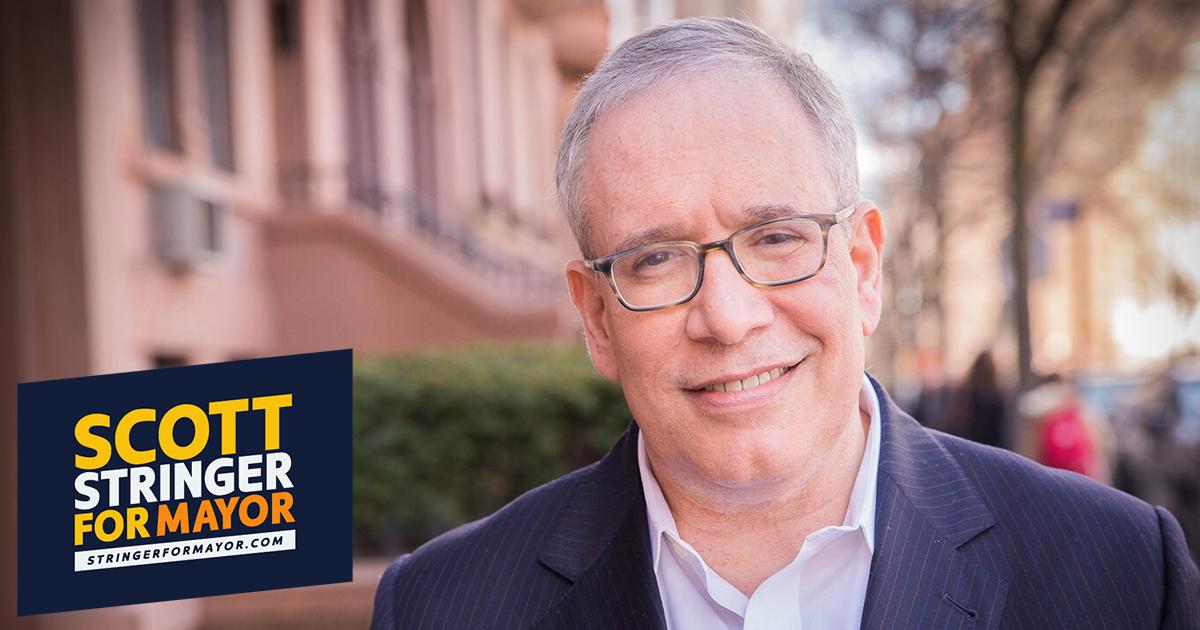 "We will ask the most fortunate to pay a bit more in taxes," Stringer said during a campaign announcement in northern Manhattan putting a bulls eye on the city's wealthiest who already pay some of the highest state and local taxes across the country. "We asked our frontline workers to be heroes, and we are going to ask the wealthiest among us to do their part, as well."
And so, just because the frontline workers are doing their job which, which as a reminder, is precisely to be "heroes" during a crisis, New York believes it has a right to demand heroism from all those others who through hard work have achieved some degree of wealth, and crush them with draconian socialist measures. Marx would be proud.
The announcement capped more than a year of Stringer expressing interest in a mayoral candidacy. He's raised more than $1.3 million in the past two years, according to the city's Campaign Finance Board.
As he prepared his candidacy over the past year, Bloomberg notes that Stringer has increasingly sparred with Mayor Bill de Blasio, his former ally, pressing for more budget reserves and criticizing the mayor's performance.
"We needed decisive leadership when he had to close the schools, and we didn't get it," Stringer said Tuesday. "We needed decisive leadership when it was time to open the schools, and we didn't get it."
Looks like they were fighting over who is a bigger socialist.
Stringer, 60, a resident of Manhattan's Upper West Side, previously served in the state Assembly from 1993 to 2005, and as Manhattan borough president for the next eight years.
He would compete in a June 2021 primary against a large and growing field of announced and potential Democratic candidates. It includes City Council Speaker Corey Johnson, Brooklyn Borough President Eric Adams, former commissioner of Veteran Services Loree Sutton, former Housing and Urban Development Secretary Shaun Donovan, former city Sanitation Commissioner Kathryn Garcia and former counsel to the mayor Maya Wiley.
Stringer has $2.3 million in his campaign treasury. That's more than any other announced or potential candidate, which probably means that he will be the city's next socialist mayor.