Terror On Germany's Autobahn As Islamic 'Radicalized Refugee' Goes On Vehicle Ramming Spree
On Tuesday there were reports of a strange series of severe crashes on the Berlin autobahn which left multiple people severely injured. While wrecks on the high speed federally controlled highway are not unheard of, it's extremely rare to have a series of wrecks on the same day on the same stretch of autobahn, the famous no speed limit network of roadways which Federal Transport Minister Andreas Scheuer last year called "the safest in the world".
Thus when an accelerating car careened into several motorcycles during the Tuesday evening rush hour, police immediately began investigating them as vehicle ramming attacks. And now law enforcement officials say it increasingly appears part of a premeditated Islamic terror attack.
"According to the current state of investigation, these were targeted attacks, especially on motorcyclists, with sometimes serious consequences," the Berlin prosecutor's office said in a statement. An office spokesman later told reporters that a 30-year-old Iraqi man was suspected of "in effect hunting down motorcyclists".
"Because of the circumstances we don't see this as a random accident," prosecutor's office spokesman Martin Steltner said. "Latest indications point to an Islamist-motivated attack."
There were three separate crashes on the A100 near the center of the city, with the suspect claiming to be armed with some kind of weapon or explosive, as the BBC reports:
Three people were seriously injured when the suspect's car collided with motorbikes and cars on the A100 motorway shortly before 19:00 (17:00 GMT) on Tuesday evening.

Witnesses said the 30-year-old Iraqi suspect claimed to have a "dangerous object" in a box of ammunition.
The Iraqi man only identified in media reports as Sarmad A may have announced his terror intentions on Facebook shortly before he began mowing down motorcyclists.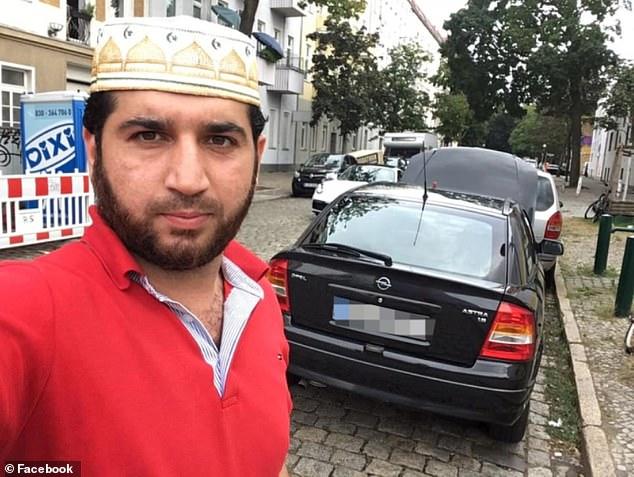 Some of the victims have reportedly sustained life-threatening injuries in what by all indicators was a premeditated attack:
After the crashes, the man was said to have placed a metal box on the road. According to sources quoted by the Tagesspiegel website, he shouted "Allahu Akbar" (God is greatest) and "Nobody come closer or else you'll die."

Named by German media as Samrad A, the suspect lives in refugee accommodation and reports suggest he may have been radicalised there. He is expected to face three charges of attempted murder.

Before the attack, the suspect posted pictures of his car on Facebook, along with religious phrases.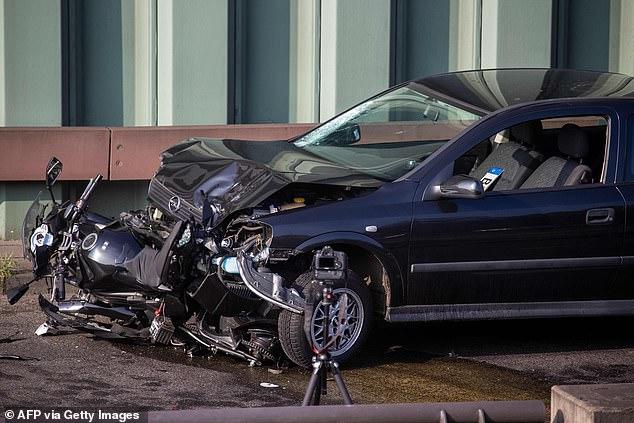 Recall that Berlin was scene of a prior horrific vehicle attack by an Islamic terrorist in 2016, when a man stole a large truck and plowed it into crowds at a popular Christmas market, which tragically left 12 dead and many injured.